Adventure the easy way – an unforgettable experience!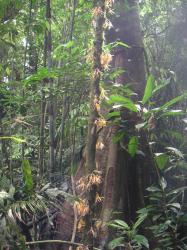 We can organize for you a two-day trek in the National Park of Khao Sok...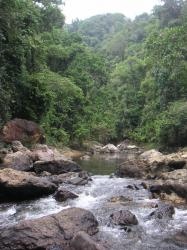 Start on the morning, break for lunch and swimming, another one or two hours of walk to reach the camping site, near the Sok River.
There, you can choose between relaxing in a peaceful environment or walking a bit more to a small waterfall and its natural pool. Good swim there and, eventually, good fishing for an even better diner...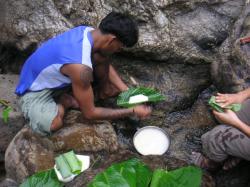 Back to the camp site, let the guide and his assistant do or... learn with them.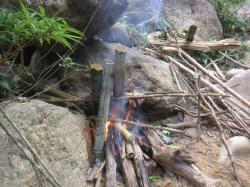 They will provide you a delicious bamboo cooking: most of the dishes are cooked not in pots and pans, but in pieces of green bamboo directly put on the fire! Just wonderful!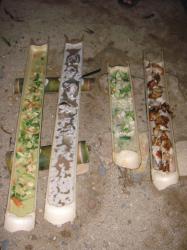 From bamboo they also make your plates, glasses and dishes... Finally, settled in the night in the middle of the jungle and its enchanting sounds, in front of an appetizing meal, you will have the most fabulous diner of your life! Unforgettable!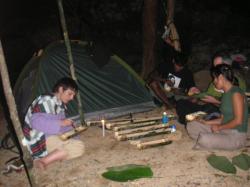 Next day, after coffee and breakfast, grab your back pack and let's go!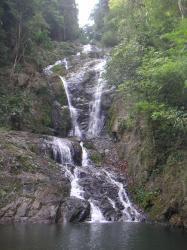 A track out of the National Park marking a bit harder... A wonderful waterfall to climb up... Break for lunch...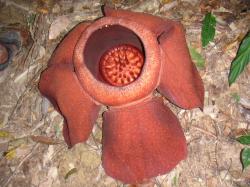 A tremendous reward is waiting for you at the end (during blooming season): the famous rafflesia!
For those who desire to we can organize a longer stay into the deep jungle with, eventualy, initiation on surviving in the forest.