When morning mist slowly vanishes, limestone cliffs rise up creating such a spectacular scenery... Surrounded by jungle, here you can enjoy the amazing richness of Khao Sok National Park.
Chew Larn Lake is around sixty kilometers from Klong Sok village (where the bungalows and the park's headquarter are located). It is possible to go by oneself to the lake, going on the lake and sleep there needs a good organization.
We would be glad to organize your stay there " à la carte".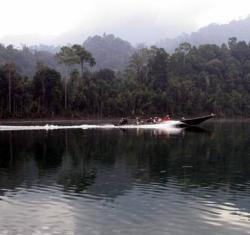 Transports on the lake are by « long tail boats ». Those motorized barks are typical to South-East Asia.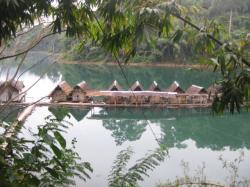 "Raft houses" are made of floating traditional huts (rustic) and floating common spaces attached one the other and linked to the ground by a wooden pontoon.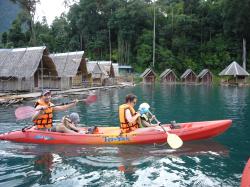 In addition to relaxing time on those "raft houses", such as swimming and canoeing, there are several other activities we can offer: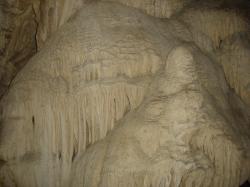 - visit of caves: "Through cave" (to avoid if claustrophobic), "Coral cave" or "Diamon cave";
- animals watching (lots of birds and monkeys) from the boat;
- jungle trekking;
- bird watching;
- fishing (especially good here);
and, of course, exploration of the lake and its fascinating bays.